Digested from National Real Estate Investor
With demand holding strong, 2018 is expected to be a fruitful year for the multifamily industry. That is the general consensus at the National Multifamily Housing Council (NMHC) Annual Meeting in Orlando, FL., being held this week. Having said that, there is a feeling of reserved optimism among attendees and experts of the NMHC Outlook Meeting due to expected interest rate increases, more supply coming to market, and the market naturally moving to the mature/declining stages of the industry cycle. Here are some major takeaways from the opening-day events.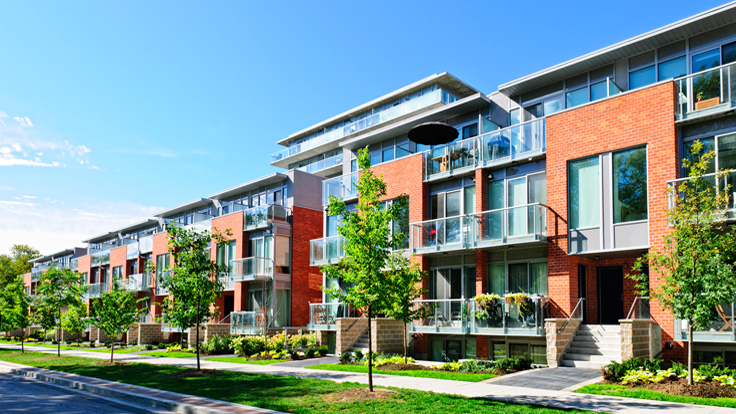 There could be four interest rate increases this year. During its December meeting, The Federal Reserve indicated that it plans on hiking interest rates at least three times this year to stay on par with the economy's strength. However,  Richard Barkham, a global chief economist at real estate services firm CBRE, thinks there could be a fourth rate increase later in the year. In addition, the U.S. is expected to transfer from negative interest rates to positive ones, which is interest rates minus inflation. Barkham notes that negatives rates are an indication of the benefits of monetary policy support.
The economy may enter a declining state in the next three or four years. Despite an expected decline in the economy, Barkham expects the multifamily industry to weather recession easier than other asset classes given the shift in homeownership numbers.
Blue collar areas and workforce housing present key opportunities for growth in the current environment. Greg Willett, chief economist at RealPage, a Texas-based firm providing property management software solutions, says regions with a high volume of blue-collar workers have provided consistent rent growth, despite a lack of construction happening in said areas.
There is a bifurcation in rents between class-A and class-B apartments. Jay Lybik, vice president of research services at Marcus & Millichap, attributes the disparity between class-A and class-B apartments to the change in the provided product that's being built. During the early 2000s, 90 percent of new builds were garden-style apartments. Recently, 75 percent of new supply are mid- and high-rise style apartments. The gap between class-A and class-B was approximately $225 in rent. Lybik notes the gap has increased to $525. Currently, Boston is experiencing the largest rent gap between class-A and class-B apartments, with rent difference of a whopping $1,170.
Increased scrutiny is key when it comes to development. As the economy begins to phase into the mature stage of the industry cycle, margins of error are beginning to tighten. Interest rates continue to climb, rent growth begins to slow, land is becoming more expensive, and labor costs are rising. So the importance of 'picking the right fight' is more prominent than ever. That said, the same narrowing margin of error prompting caution simultaneously result in higher quality deals being executed in a more disciplined manner.
Despite an expected deceleration of new builds in 2018, some metros might out-build their demand.  High-demand markets such as Dallas or Seattle are at risk of bringing too much new inventory to the market that could outpace rent growth, according to Willett. Other markets on Willett's watch list include Denver, Boston, Nashville, Tenn. and Charlotte, N.C.
Click here for more information on the NMHC Annual Meeting: National Multifamily Housing Council
https://www.epicamg.com/wp-content/uploads/nc-efi-placeholder.png" style="background:url( http://www.nmhc.org/uploadedImages/Articles/NMHC_LOGOFLATLARGE_SECONADARY_RF_CMYK(1).jpg ) no-repeat center center;-webkit-background-size:cover;-moz-background-size:cover;-o-background-size:cover;background-size: cover;
1080
1920
Michael Dumlao
https://epicamg.com/wp-content/uploads/2017/09/EPIC-logo.png
Michael Dumlao
2018-01-17 12:28:13
2018-01-24 14:48:36
Major Takeaways from the NMHC Apartment Outlook for 2018